Web de
IROLA IRRATIA 107.5 fm
, okupando las ondas desde
1987
.
Tlfno.: 944 21 70 60. e-mail:
irola@sindominio.net
.
Plaza Jaro de Arana s/n Centro Cívico de Irala.
48012, Bilbo (Bizkaia).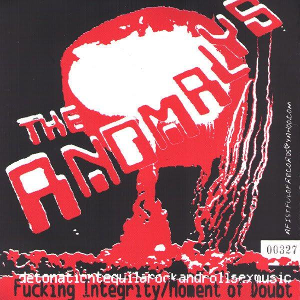 Volvemos con Thee Mighty Fevers, con su primera referencia, un EP corto y rápido llamado "Great Big Fever" (2011). Más japoneses que repiten: Swamps, con su segundo LP, "Rockin' Mess" (2016). Single de The Anomalys compartido con The Garbage Whores. El segundo EP de Thee Loose Hounds, "Blood Sport". El último single de Jim Jones & the Righteous Mind, "Til it's all gone". El trío St. Phillips Escalator se estrenan en el programa con su disco "Elevation."Nuevo LP en solitario de Greg Prevost (The Chesterfield Kings), repitiendo banda (músicos jóvenes de Rochester como el batería de los St. Phillips Escalator) y sello, el barcelonés Mean Disposition. Para acabar la cara A del primer sencillo de The Headstones, banda de los 80 en la que estaba el que sería cantante de The Dubrovniks, Chris Flynn.

Descárgatelo