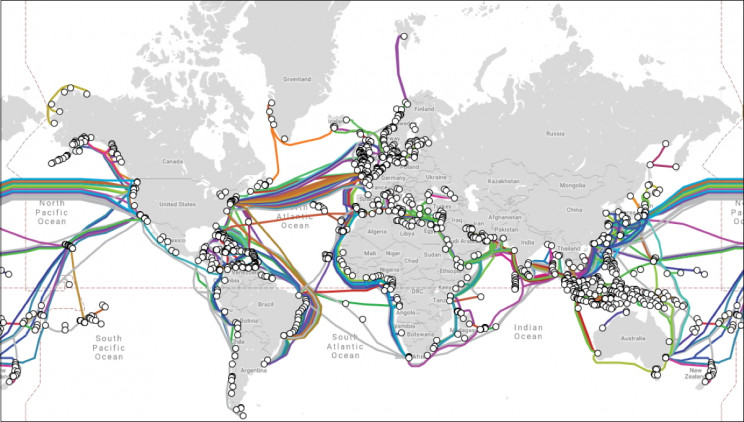 In 2020 a report on Spanish censorship on womanonweb.org was published. Upon knowing it, Derechos Digitales asked us to share the knowledge, as they were planning to make a similar one about the blockage of Pikara Magazine in America. This workshop took place online in August 2020 for 4 days over a 2 weeks period, by women, for women.
As a part of feminist assembly at remote CCC, we have reflected on the experience from the process. Here you can find the audio from the talk.
Authors: Ana, Bita, Mirto
Origin of the report
In March 2020 Ana found that she could not access any RiseUp services. She asked the open IRC channel RiseUp have availble. It turned up that her ISP was blocking the whole of RiseUp, in Spain, it happened for just about 48 hours but after that, Vasilis, from Magma Lavafeld and connected to ooni.org, contacted her about that and about womenonweb.org because it was (and partly still is) blocked by all major ISPs in Spanish territory. She then asked in the hacklabs and hackmeeting community in Spain and from there a group sprang that created the report and published it both in Spanish and in English.
When it was released in May 2020, we were contacted by Derechos Digitales and proposed the idea of holding an online workshop on the process of producing a similar report using OONI's tools. The proposal was to give it in chosen mixity without self-identified men (both on facilitators and participants' side) for a group of Latin American hacktivists. We thought it was a great opportunity and the two women who contributed to the report, Bita and Ana, plus one, Mirto, started preparing it.
Preparation process
A cis male co-author of the report (Fadelkon), helped us to understand web traffic details and analyse web blocking. We all learned a lot, and although Fadelkon was guiding the study process, he also learned on a technical level, but above all on a human one: he was very impressed by the space we (Ana, Bita and Mirto) had created, a space of care. He was used to other kind of technological spaces, with some testosterone overload and trolls.
In total, the three of us learned together, we went through difficult moments of fear and frustration, but we took good care of each other, during meetings we commented on how we were feeling and we gave priority to going step by step. Sometimes we prefered to stop the class of the day, canceled the agenda to put our emotions on the table.
We created a remarkable atmosphere of trust especially taking into account that some of us have never even seen each other in flesh. It was very intense time, because the report just came out, and we managed to combine the study of it with the media and legal campaign that we started with WoW. During the preparation process, we help learning session taking usually about 4 hours, for a few weeks even every day!!
Workshop
Before the workshop started we gave the participants a questionnaire to find out what levels of knowledge we were facing. Initial levels were quite varied. We tried to pass most of the skills needed to detect and report censorship to other feminists. First of all, it implies knowing the tools available and procedures: what steps are to be taken, how to call for a campaign to collect the "evidences" (samples that prove a blocking), what the OONI ecosystem is, what stages the whole work consists of, taking all that into account, the effort shall be rather collective.
We then explained the architecture of the internet on a physical, logical and institutional level, so that the participants can identify which agents (the State and its authorities, big Corporations…) can intervene in which areas. Then we did a "deep dive" into Internet communication protocols, supporting the theory by showing how to use Wireshark to detect anomalies (instances of blocked traffic). For this it was necessary to explain a "healthy" (not blocked) process of connection to a website, highlighting DNS, TCP, HTTP and TLS handshake request-responses, as well as basics on Certification Authorities. For all this, we showed and practiced the use of several command line tools (dig, whois, traceroute, openssl …) that can be useful for checks.
These tools and knowledge can be used to extend or corroborate the information that can be obtained from the public results of OONI samples, which are available in JSON format on their web.
During the workshop there were difficulties in giving a teaching at a distance (online only), interacting with the participants in a very different way to what we were used to, in person. There was a lack of face-to-face feedback, smiles, looks, faces of concentration…
Cause of that, we had personal doubts, we questioned ourselves, but we helped each other a lot and encouraged each other with private messages during the workshops. Although we were conscious about undoing patriarchal schemes, we kept in mind that colonialist shadow wasn't far away and did our best to be responsible for that aspect.
In the middle of the workshop we discussed with participants how they were doing, we took on their kind and constructive criticism and we decided to redo and reconstruct the planning of the workshop. As it was very technical and very informative, there were participants who needed more time and more explanations to process all the information. It was also difficult to estimate the timings, but we managed to give practically everything we wanted.
At the end of the workshop we proposed an anonymous feedback and mainly there were very positive answers, it was a lot of preparation work and a lot of content, and the participants appreciated and were grateful. Although the fact that there were a lot of topics was almost a complaint we proposed that for the next time we should distribute it more, in time, split the blocks Since this workshop was given in 2 blocks, 2days/block, 4 hours/day & 2 days in the middle for questions and answers with practical exercises. In addition, at the end we were totally available for 3 more days for questions and answers. Making a total of 9 continuous days of duration… but it would have been even better to leave a few weeks between blocks. Relevance of the workshop for the feminist context
Political relevance
The Internet is a patriarchal-capitalist space more than anything else, for now. The FLOSS movement is struggling to make it a bit less capitalist and a little more community-driven. However, "depatriarchalisation" remains a rather unresolved task.
Also, the Internet ends up reflecting the state of countries' laws, ergo their patriarchal injustice. Corporate and state's censorship of women+'s and/or feminists' content is carried out in this context, based on imbalance in law-making and in infrastructural control. Technical investigation for the report was mainly done by "men". We understand that it is because of the very same social circumstance of patriarchy that our cis-male friends statistically enjoy more certain privileges:
Technical knowledge

Time for volunteer/activist tasks
Accepting this context, but with a strong conviction that as women+ we have a feminist duty to take the responsibility both for procedural and technical knowledge necessary for our own defence on the internet, we put effort first into training ourselves and then into passing on this knowledge to a female+ audience.
We know that for some of the participants it was their first contact with the command line. In general we saw enormous eagerness and braveness and amazing capacity to learn, although we know that not all have been able to acquire all the precise details. What we then aimed for was to give the information and to provide concepts and materials that can be consulted when needed. We tried to accompany learning with exercises, often explaining new concepts in a iterative way, creating space for questions.
Tools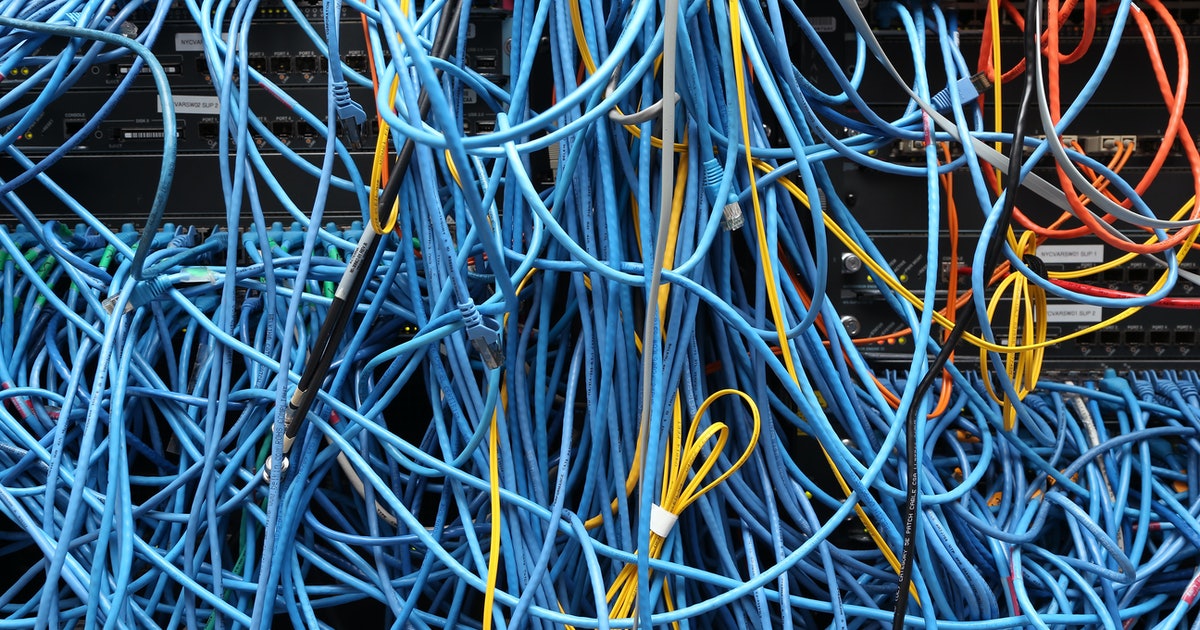 We have chosen tools that were self/friends-hosted, floss, and worked on old machines and with slow connections. They caused some discomfort at some moments, but we found them more inclusive in a way.
During the workshop we used communication tools such as:
• mumble mainly to give the workshop via audio.
• e-mail list for exchange of information and question-answers.
• shared remote terminal (tmux) on a testing home-hosted server
• nextcloud for the notes and documentation
• OONI website and database search tools
• matrix / IRC chat as backup, but it was less used
• text pads and a drawing pad
Also, we prefered not to digitalise our bodies nor those of the participants. For us it was politically important. We consider it very important to generate spaces of restrained mixity where those of us who do not usually enjoy "technological entitlement" can regain more control over the digital tools and flows, especially if this knowledge will be used to make visible the violence (in this case institutional) against the digital territory of women.
For Mirto personally it was a breakthrough to see that we can talk complex tech in a caring environment, in a feminist manner and through non-dominant tools, and to manage all the difficulties together. In this context it is very important to highlight that we have learned from our participants. So it was doing techie stuff in a non-patriarchal way which is not that common even in tech-feminist spaces. The subject matter is complex, but this process shows us that in good company there are no impossible things!
Shortcomings of the ooni.org database and possible ways forward
So the timeline was, we started asking in our networks to use the OONI app to generate samples around April and May, and using those samples we finished the report in May. When we gave the workshop, in August, some of these samples had mysteriously disappeared from the OONI database. Each sample is publicly accessible with a unique url, and we included some of these urls in the report.
By august, some of these urls gave a 404 error. The samples had "fallen", "gone". Our report's credibility survives because it is supported by an unusually big amount of such samples, but this made us look closer into the 'philosophy' on which the OONI database is constructed, and we found that it was the philosophy of infinite growth, we'll think about the finite planet later, if at all. Which we found unpleasantly familiar, macho and careless. The OONI database hold the records, samples that every day, people affected by blockages of websites are requested to produce. Each sample, which consists in a few lines of text, weighs only a few bytes, but if hundreds of people produce a sample a day each, it increases about "5.5 gigabytes per day". And the database has been growing for years. When we gave the workshop, in August, it occupied, in compressed form, 30 terabytes. And as far as we have learned, it is never cleaned up. The records from, say, ten years ago, now useless to prove any current blocking, are not cleaned up. In the same way as when you put more and more and more dirty loundry, or clothes into a bucket, there is a moment that you can't put any more, but you still put more and comes a moment when some clothes just drop from the mountain, and it is not the clothes that remain at the bottom, but some of the ones that you have just put, but you don't choose which ones you are loosing. We found this loosing of records not just annoying for how it affected our very own report, but also how the macho philosophy of not 'cleaning up' the database, was rendering it less useful than desirable for other collectives with websites that were being blocked - and, oh coincidence, the next website we heard of that was subjected to blockages is a womens magazine.
So we find that the typically careless ideologies like 'infinite growth in a finite container' affects not only access to information, but also, even the documentation of attacks to this access. Therefore we found ourselves, still do, with the responsibility to tackle, change the way in which we approach growth, and caring for our tools and our processes. We found that we had three very different choices, different approaches:
1) We could do nothing about the database. We found ourselves recommending the participants of this workshop to heavily publicise the OONI probe app, so that loads of people would produce loads of samples, to play safe, because, "some of them will be lost". That for the short term.
For the medium term 2) a more proactive approach would be needed, instead of accepting the flaw of the management of the database, and therefore its limited usefulness, at face value, try to affect it. Contact, or infiltrate the OONI structures to detect this problem if it hasn't been noted yet, and introduce a whole cleaning protocol whereby the old samples are stored elsewhere, if at all, but definitely not mixed up with samples recently produced.
3) A third choice, hopefully not needed, if the second is successful, and definitely a lot more costly and radical, would be to create an independent database system, parallel and with similar functions to that of OONI, but with a more caring approach, both to the resources and the users, to ensure that searches are more agile if only as a result of having only the more recent samples available for the public.
Futures
And that is the huge task that we see pending for the near future and while new and necessary websites are found to be blocked anywhere: not only to learn and share the knowledge on how to report and denounce blockages, but also to facilitate the task of those reporting by providing a useful and agile database. In a more tangible and immediate way, the teams behind the calling out of the blocking of the websites of womenonweb and pikara magazine, continue to work towards making the pertinent authorities stop these blockages and are contactable via irc, in the channel #sharksn8ps on irc.indymedia.org or, by email: sincensura_at_sindominio.net
The workshop would not have been possible without the enormous organisational work of Derechos Digitales. We also appreciate fadelkon's dedication during the study process. We used SinDominio infrastructure and the OONI database, thanks for keeping that up! For the CCC talk, we would like to thank Siroco wholeheartedly for his invaluable helping hand improvising the muble streaming.
Currently:
• The three of us are working in progress on making the documentation accessible with the contents of the workshop to make it available to the public.
• Participants: Some of the participants have grouped together and are preparing to investigate and denounce the blocking of the pikara magazine website in various territories of America
• NoBloc (or, as El Diario called it, the SinCensura project) still traces the blocking of womenonweb.org by ISPs in Spanish territory.